There are many ways to give. Get involved!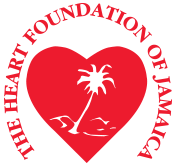 The Heart Foundation of Jamaica was incorporated in 1971 as a voluntary organization sponsored by the Lions Club of Kingston. A few years before, the health and welfare committee of the Lions Club of Kingston with its members, Professor Mike Wooming, Dr. Jeffery Humfries, Dr. Junior Wong, Dr. Bernard Benjamin and Peter Bangerter felt that something had to be done to help heart patients in Jamaica, and to reduce the high incidence of heart attacks.
Various fundraising efforts took place and, with the regular help, especially financial, a small start was made. The Foundation soon became a member of the International Society and Federation of Cardiology (ISFC), now The World Heart Federation located in Geneva, Switzerland.