We're in Negril.  In December.  Catching rays on the beach before and after Reggae Marathon.  Having a great time running Sunday morning.  Yes…enjoying the dream!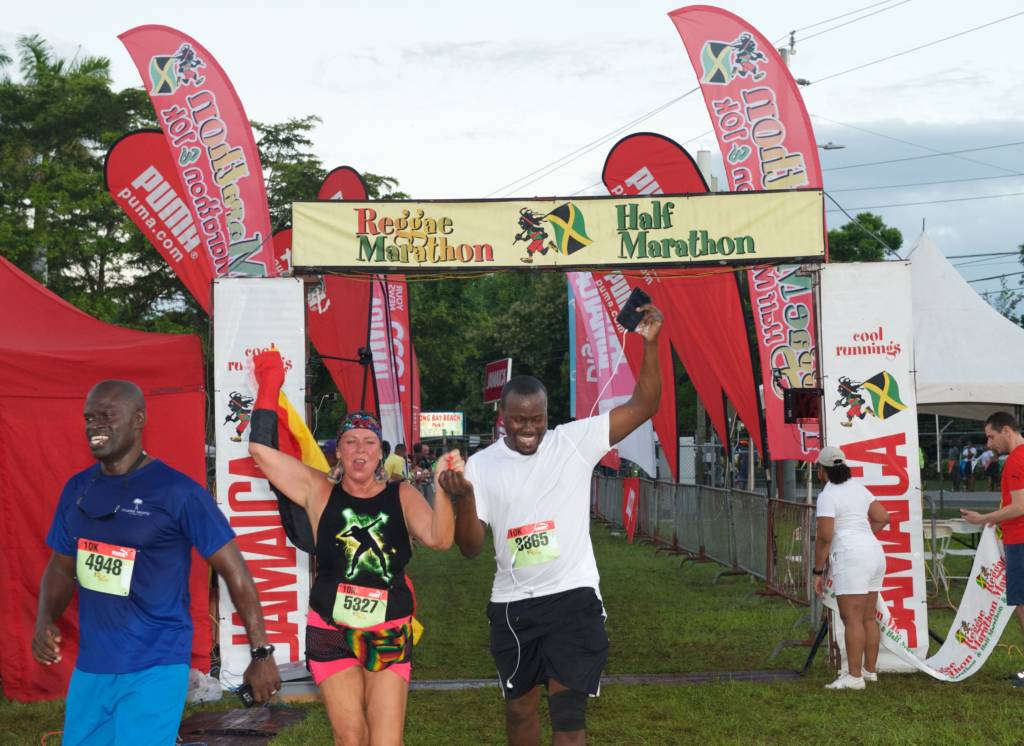 There are lots of destination races in the world.  All have their 'special sauce'.  The crowds of cheering fans in New York as you run the streets of all five Boroughs;  The special feeling of running the streets in Berlin;  Along the coast in the Big Sur race in California.  Here at Reggae Marathon we keep it cozy with about 3,000 runners lining up on Race Day; We start in pre-dawn darkness at 5:15 am with blazing torches;  Music and hydration at aid stations located every mile along the road course;  We finish at Long Bay Beach Park, literally steps from the white sands of the Negril beach.  Reggae Marathon…that's really enjoying the dream!
If you want to keep it simple, check out one of the official Reggae Marathon Travel Partners who will take care of your air travel, transport to and from the airport in Montego Bay to Negril and of course your hotel:  Reggae Marathon Travel Partners.  Of course you need to register:  Reggae Marathon Online Registration.
For the next couple of months the dream will be in my head;  Early December the dream becomes reality!
Until next time…
Reggae Marathon RunninGuy