At that moment in your Reggae Marathon race when you feel you just can't go on, remember this thought:  "Fun on the beach begins when you get your Finisher Medal". I've used this as a mantra in many events…and multiple times in the full marathon and half marathon.  It's powerful:  The body does what the mind suggests!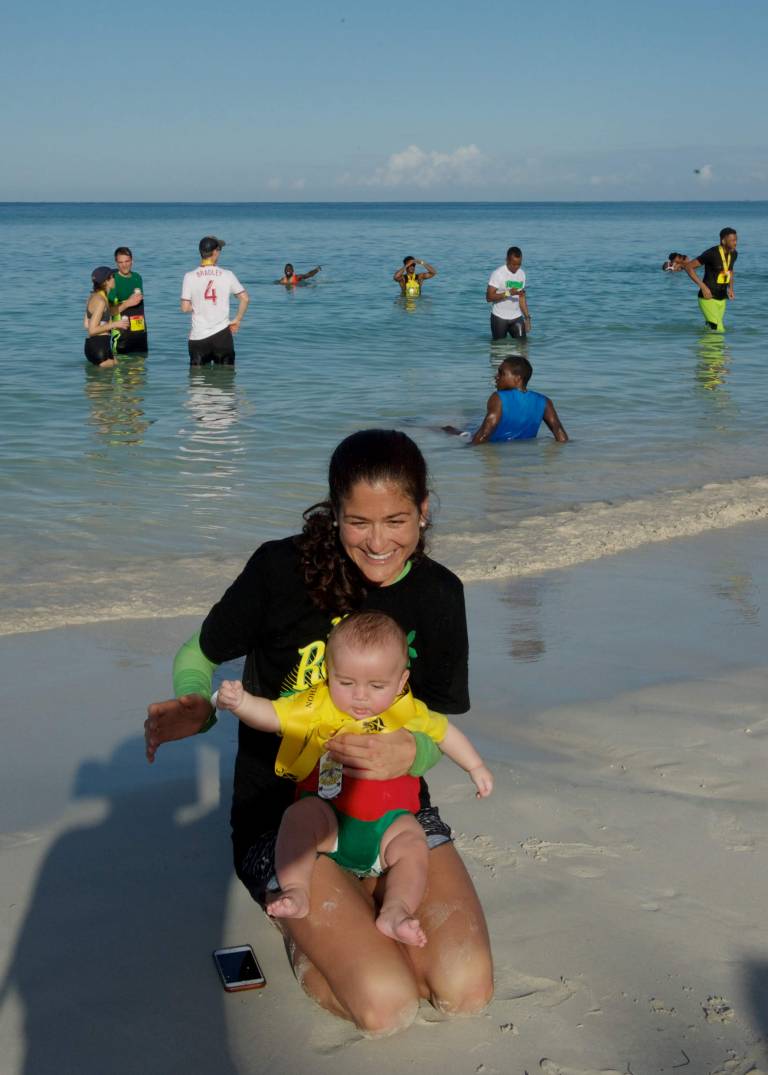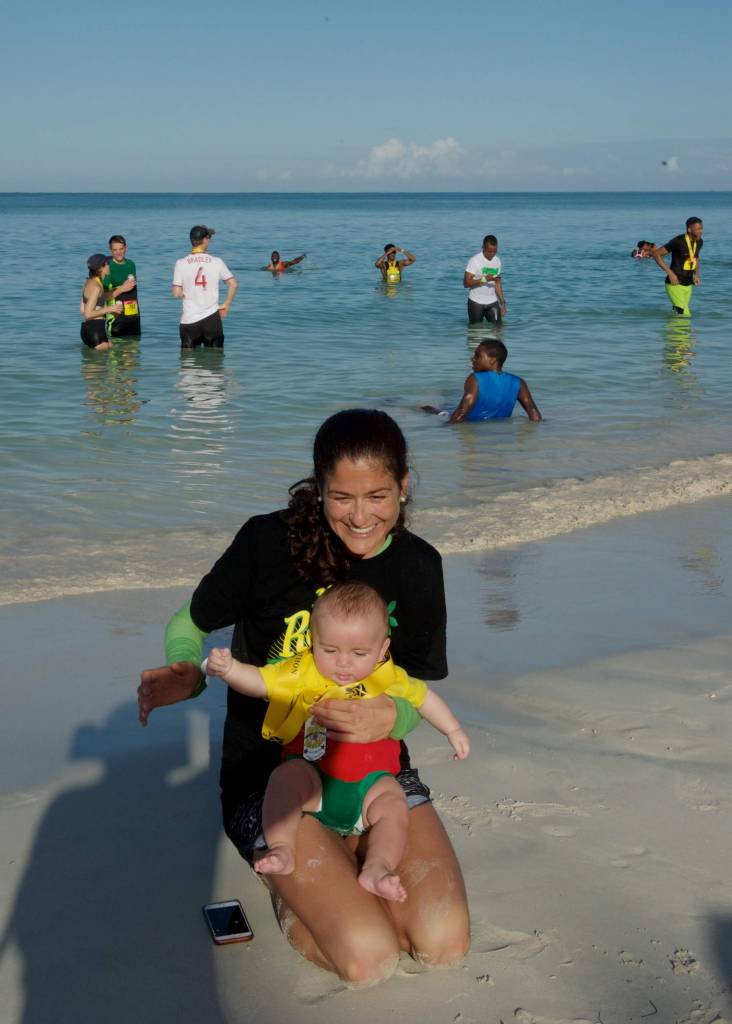 When we say Reggae Marathon appeals to all ages, we're not kidding!  And every baby loves playing in the sand!  I just have a feeling that one year we'll see this youngster running in Reggae Marathon…yes, it pays to start them young!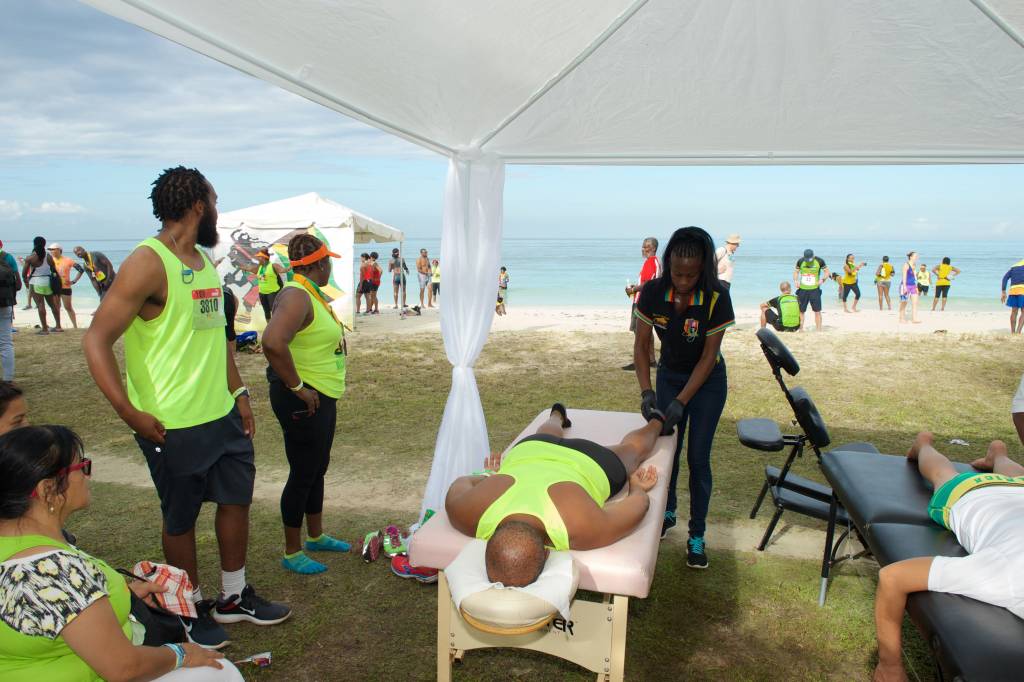 Getting a post-race massage is something else you can do on the beach after finishing Reggae Marathon.  Our massage tent and tables are set up right on the beach just outside the Finish Area fence.  It's a great way to speed up your recovery.
Pack a towel, sandals and sunscreen in your bag and check it at our convenient bag check near the start line.  You'll be prepared for all the fun on the beach you can handle after you finish Reggae Marathon.
And…a BIG shout out and thank you to our photographer, Karen Fuchs who took these fantastic photos and so many more!
Until next time…
Reggae Marathon RunninGuy