That's right, it is race week. Even though we are not all enjoying the warm weather in Negril right now, that doesn't mean that we can't enjoy one another's company virtually. Who will be having a pasta party for one the night before their virtual race? Who will be crossing that finish line and awaiting a volunteer to place their virtual medal around their neck? And most importantly, who will be celebrating with a Red Stripe?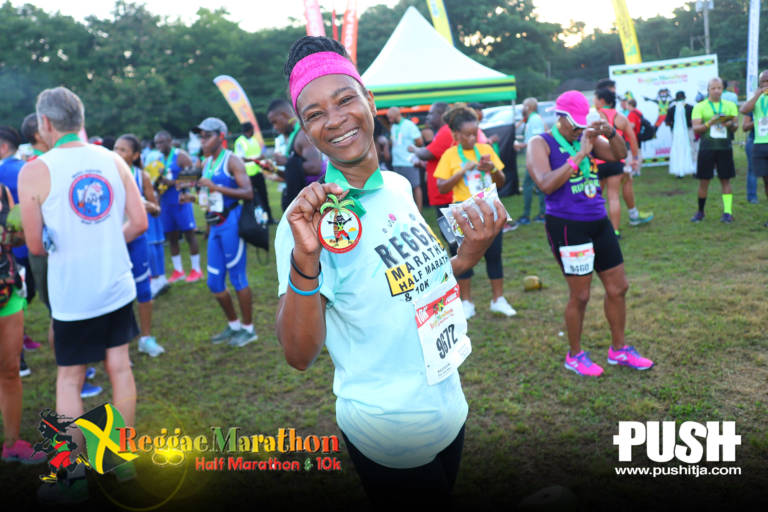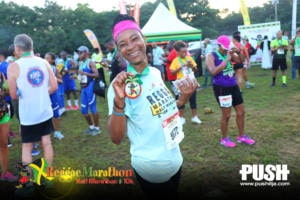 Don't forget to post your photos from your virtual race and use the hashtag #reggaemrathon2020.
In this post, we excited to highlight two runners whose spirit embody the Reggae Marathon. First we have Julie Hunter, she is from Largo Florida and completed her virtual Reggae Marathon at Walsingham Park! Even though she already completed her virtual race, she will be going to Negril to enjoy the sun and the sunsets! We also celebrate David Sykes of Firefly Beach Cottages in Negril. David, at 83 years old will be participating in his last Reggae Marathon but is doing so by completing all three distances. Congrats Julie and David!!!
And as we celebrate the last 20 years of the Reggae Marathon, we are going to go back in our archives and share some photos from races past. And if you have photos from races, especially ones from our earlier years!
Keep on running!