In just a little over nine months, we will reconvene at the sports complex of Couples Swept Away where everyone will pick up their packet for the race. We will get together the night before the race and indulge in some pasta made from the finest chefs on the island at the world's best pasta party. We will listen to the sound of the steel pan drums and the DJ play some reggae music as we prepare for the race the next day.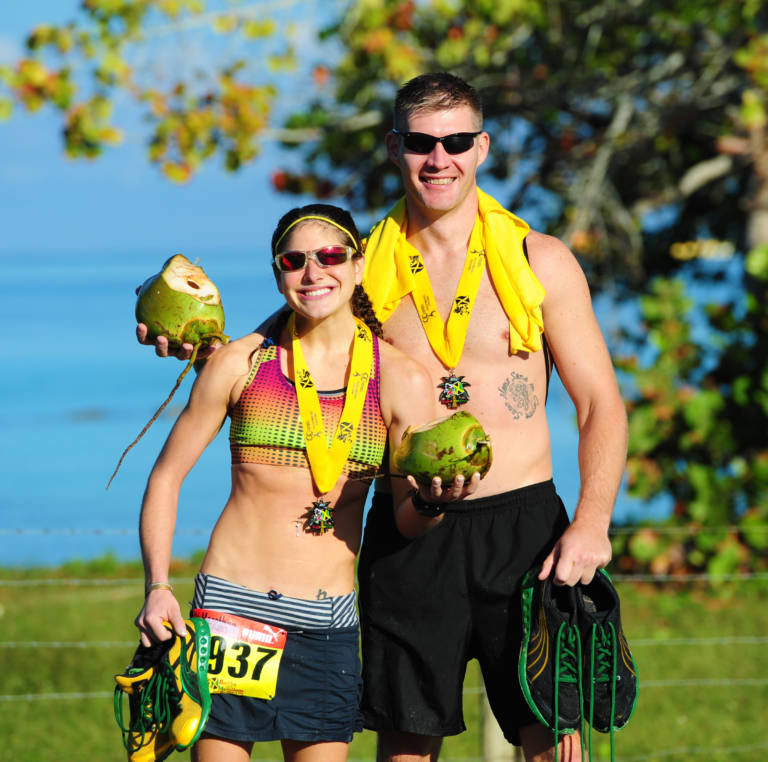 The morning of the race we will get up before the sun rises. Many will still see the moon high above the Caribbean and then watch as it fades into the ocean and the sun rises above the mountains. We will run til the sweat pours down our face and we grab the water pouches to drink and then pour on top of our heads so we can cool down.
The sound of reggae music along the course propels us as we make our way to the finish line where we will get our medal, Red Stripe, and fresh coconut. We will take pictures with our friends we made the trip with and the new friends we met along the way. There will be dancing and awards and various forms recovery taking place. And before long, we will make plans for dinner that night and reminisce about the race that happened just hours earlier. We will talk about what went right during the race and how the weather affected our run and our plans to do better next year. See you in nine months.
And just in case you need the link for the 2021 race, you can find it below.
Keep on running!
https://secure.getmeregistered.com/get_information.php?event_id=134878