We met Paul Josephson a few years ago. Since then we've met up with him every year in Negril. This year makes it Reggae Marathon 12:
I first ran Reggae in 2008, so this will be my 12th consecutive marathon in Negril in 2019. I recall the first year arriving with confidence to be around 4 hours, no matter the heat and humidity. I ran 4:31 and change. That was when the marathoners still ran to, was it Orange Bay, not the two loops today. The hills were pretty rough once the sun rose. An egret sitting on a solitary goat told me to run on which is the only reason I finished. (That year, also, legendary Burt Carlson, ran his 301st marathon at age 83 that year, in 7:33.)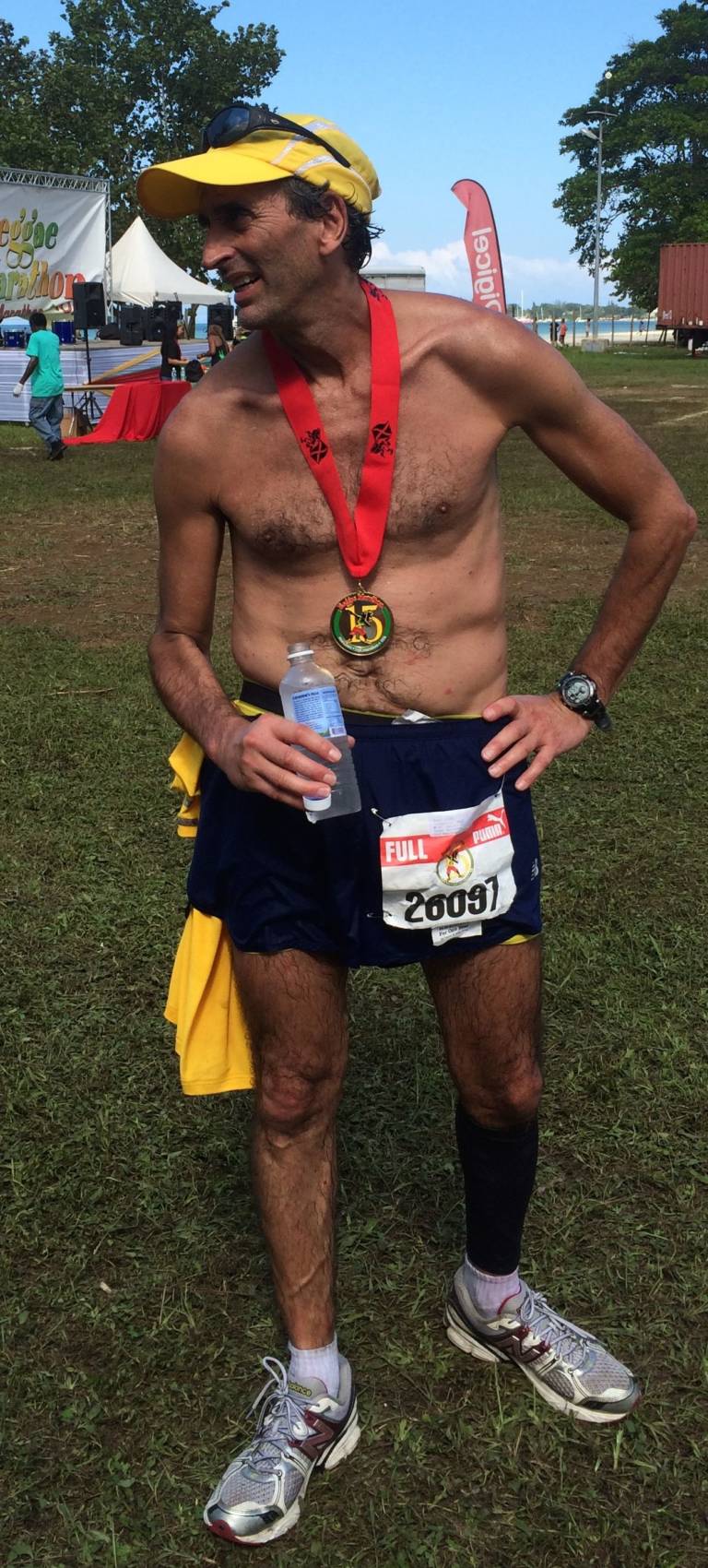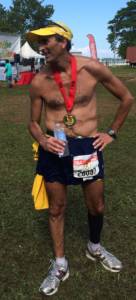 I can now with confidence say that each year I run my slowest time that year at Reggae Marathon. It's warmer and more humid for me coming from Maine (3 hours from Quebec, Canada). I never give enough time to acclimate, with temperatures at home often below freezing when I train. That's not an excuse. I'll never give up the challenge of Reggae. I love Negril, the camaraderie of all of the runners and their families, and I feel so at home at the Negril Treehouse.
I come with friends I've met in Jamaica each year. It's a journey, my odyssey, and like Odysseus I shall make it to the finish within ten years — or perhaps five hours on Sunday morning. Respect for the marathon!
By the way, I've run 145 marathons around the world. The Reggae Marathon pasta party is by far the best in the world.
One love. Man soon come!
Paul, we definitely will be waiting in Negril to meet up with you this year. Safe travels! See you soon…
Until next time…
Reggae Marathon RunninGuy