I met Cheryl the first time I went to Jamaica for the Reggae Marathon. She has an incredible spirit and if there is someone who has a love for running, it is Cheryl!
Where are you from? California

How long have you been running?
I've been running races since 2000, but started running around 1998.

Why did you start running?
I was 50 pounds overweight due to a sedentary lifestyle in college. I started exercising (Stairmaster and rollerblading) to lose weight, but hit a plateau after I lost 20 pounds. My husband, who was my boyfriend at that time, was a runner and I started running with him to shed the last 30 pounds.

How did you hear about Reggae Marathon?
We heard about it at a Reggae Marathon booth at the NYC Marathon expo.

Why did you choose Reggae Marathon?
At the race expo, we chatted with the folks at the table and looked at pictures. We were intrigued by "running in paradise," the pasta party, and fresh coconuts at the finish line! My husband and I love to travel for marathons and were married in Jamaica, so we knew we had to put Reggae Marathon on our bucket list!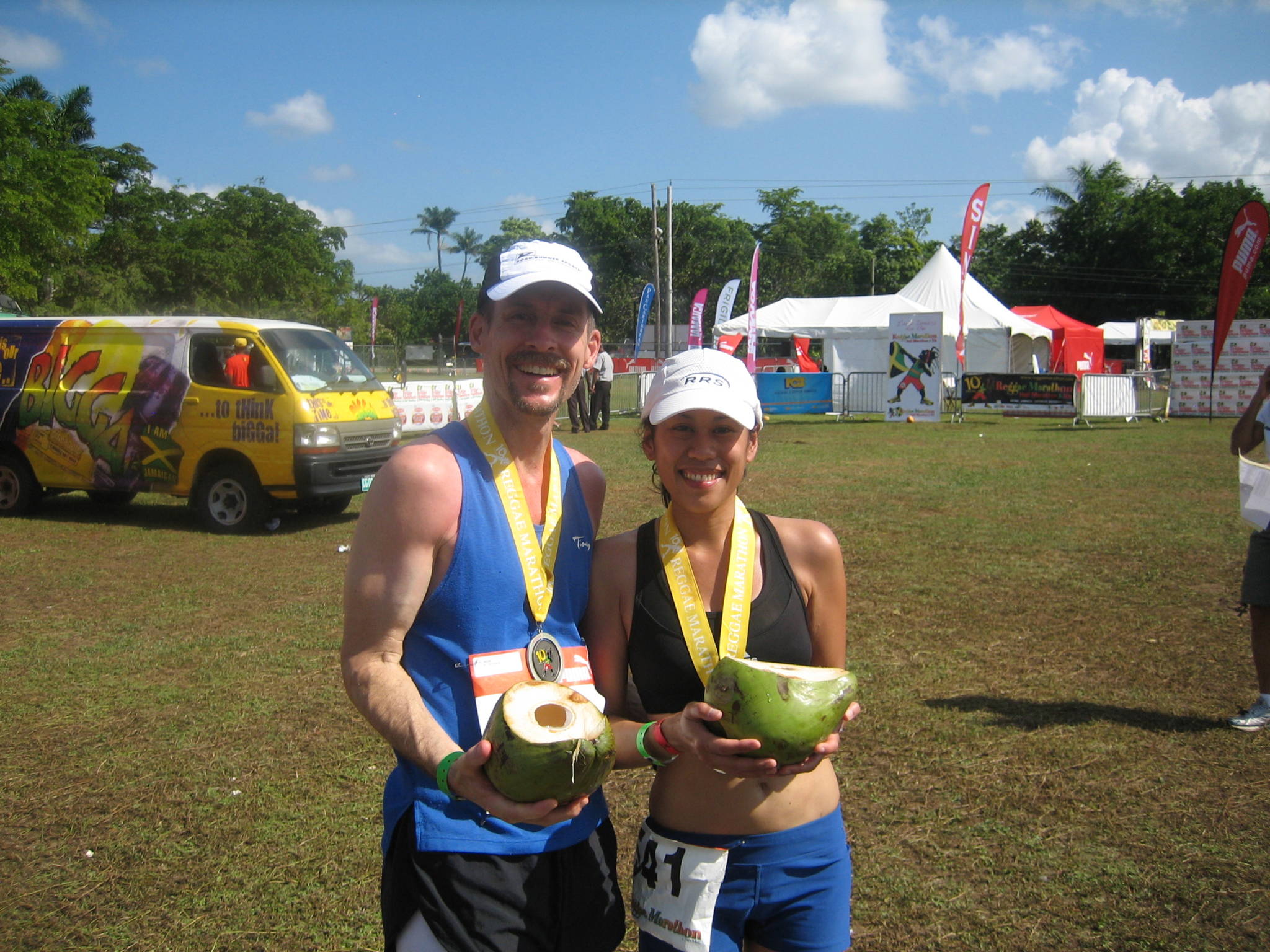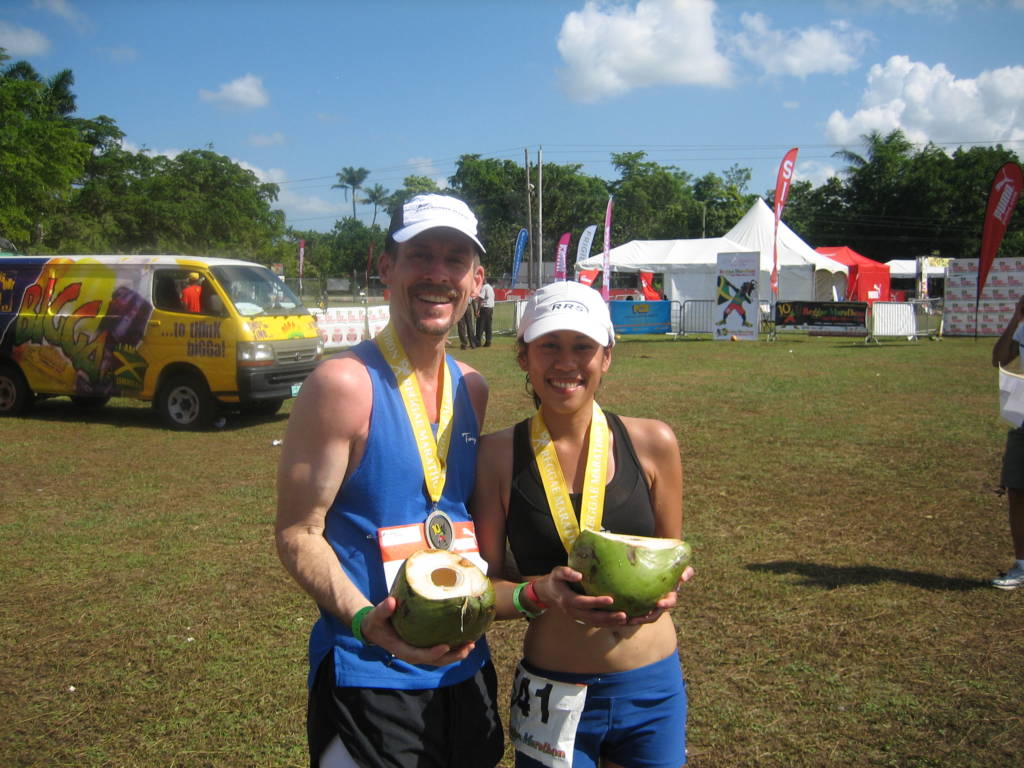 Are you coming with a group (or are you by yourself)?
I go with my husband, but we meet with a special group of friends we made from our first Reggae Marathon in 2010.

Anything special you would like to share?
We have run the marathon once and the half marathon twice. Everything about the weekend is spectacular – from seeing the same sweet ladies at bib pick-up, the huge pasta party, reuniting with friends and making new ones, the run itself, and the pure joy and celebratory time at the finish line. We cannot wait to go back!