As we get ready for the Reggae Marathon this year, it's great to take a look at some of the runners who will be joining us this year in Negril.
Meet Julie Blew!
Where are you from?
I was born and raised outside Chicago, IL, but I have lived in Phoenix, Arizona since 1993.
How long have you been running?
I have been running since 2009
Why did you start running?
Hmmm. I started running while in Hawaii on vacation with my children. I had just gone through a big breakup and every morning before the kids would rise, I'd go walk on the beach to clear my head…the walking turned into a little bit of running and walking and then it just turned into running. I had finally found the yang to my yin as I've been a yoga instructor for the past 17 years. My mat is the place where I quiet my mind, but if you know me you know I have a lot going on up there and running allowed me to deal with the hard stuff. It allowed me to let it all out vs let it all go. I like to think running provides the perfect physical balance for me.
How did you hear about Reggae Marathon?
On the internet.
Why did you choose Reggae Marathon?
After running in the Honolulu Marathon (10k) in 2019 I wanted to run another 10k but not just through a city. I googled "most beautiful races in the world" and it popped up. As I've never been to Jamaica, I thought it was the perfect opportunity. But…I didn't get to run in person last year…so I decided to sign up again.
Are you coming with a group (or are you by yourself)?
I am coming solo.
Anything special you would like to share?
Yes. I was diagnosed with multiple sclerosis five years ago. I suffered an acute neurological attack that took me down physically. When I returned from Mayo Clinic in September of 2016 with my new life presence, I could barely climb my stairs. I remember waking up the next day and wanting to run. I couldn't run, but I took a nice slow walk down my 15 stairs and around the block. There was no way I could run after all I had been through.  But I wasn't going to let a little neurological attack stop me. I began by walking nice and slow – and nine days after I returned home from the hospital I ran. I haven't stopped running. I've run a couple thousand miles since then and I race nine to ten times a year, breaking all sorts of PR's and coming in on top not only for my age group (53) but all the groups J. I even turned my adventures with a chronic illness and running into a memoir that was published in January of this year. I am incredibly proud of my book "like the wind…not the color" and I cannot wait to race in Negril in December. I run for those that can't. It's as simple and as complicated as that.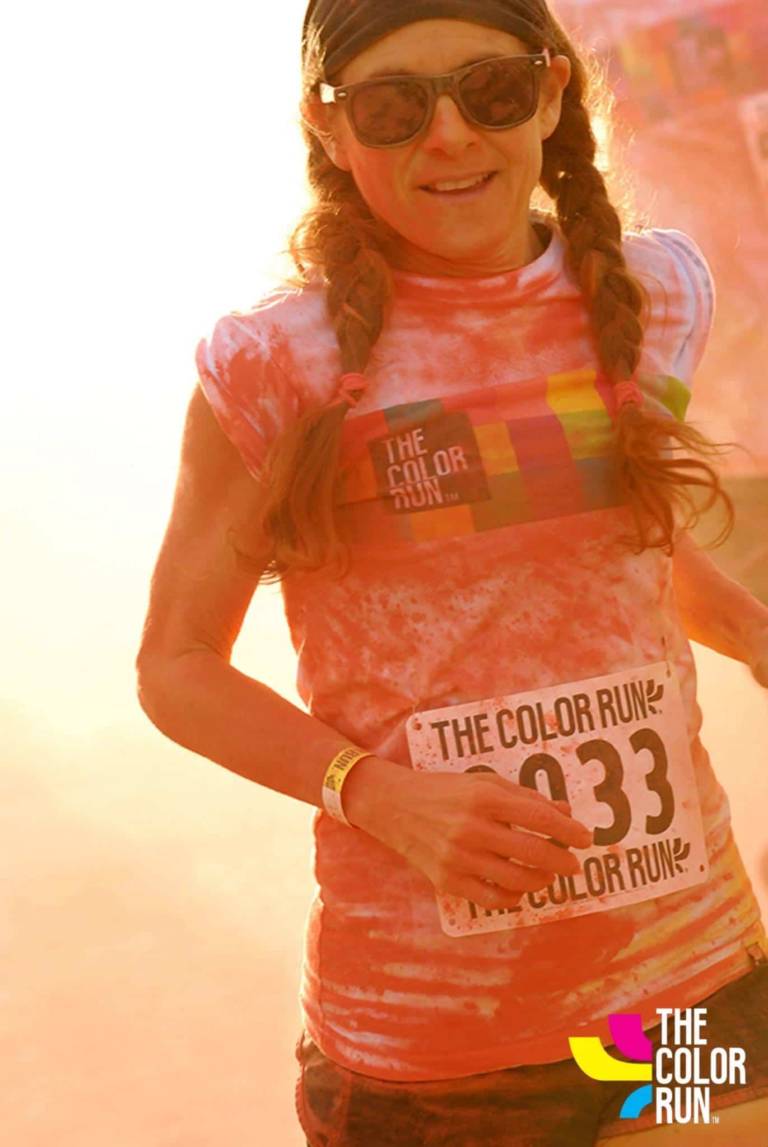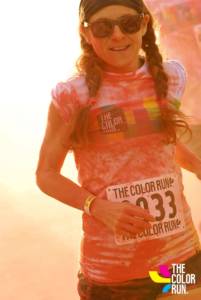 Namaste,
Julie Blew