Last year's Reggae Marathon was special. It was special because it was the first time in three years that we got to line up and race down the streets of Negril. In 2022, we had a fire show at the start, there was music playing revving up the runners, and let's not forget about the men on stilts!  In Jamaica, we know how to have a party for a race that starts at 5:15 am! And the party does not stop until the last runner crosses the finish line.
And what will always make the Reggae Marathon special, is that the race starts in the dark and the street is lined with tiki torches to light the way. About thirty minutes into the race, the sun starts to rise and we feel the heat. Around that same time, the fastest 10k runners are making their way to the finish line.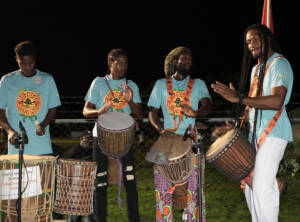 Once again, it was great to have all of our runners back in Negril for one of the greatest races in the world! We can't wait to see everyone again at the start line on December 3rd!