The Reggae Marathon really begins the night before at the Pasta Party. There, you will hear the sounds of the steel pan drum band and a DJ play tunes as people get up and dance and celebrate the night. It's a celebration as people carb load and hydrate before the race. The music sets the tone for a fun and exciting weekend.
On race morning, it's still dark out as you make your way to the starting line. Precisely at 5:15am, Bob Marley's Jamming plays as the runners take off to run their 10k, half marathon, and for the very brave, the marathon. Within a quarter mile, you hear the steel pan drum play while the tiki torches continue to light the way down the road. It's an incredible sensory experience.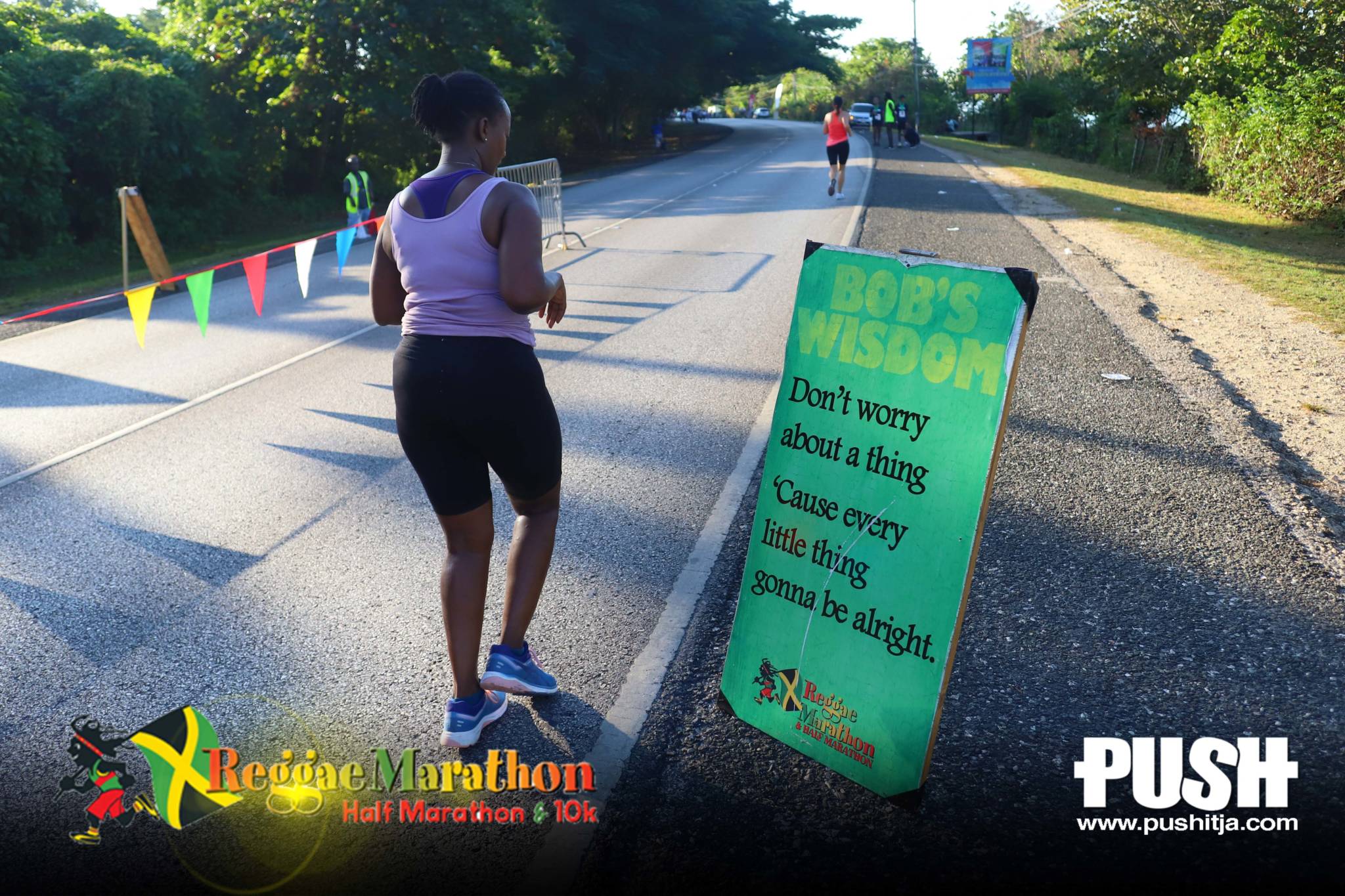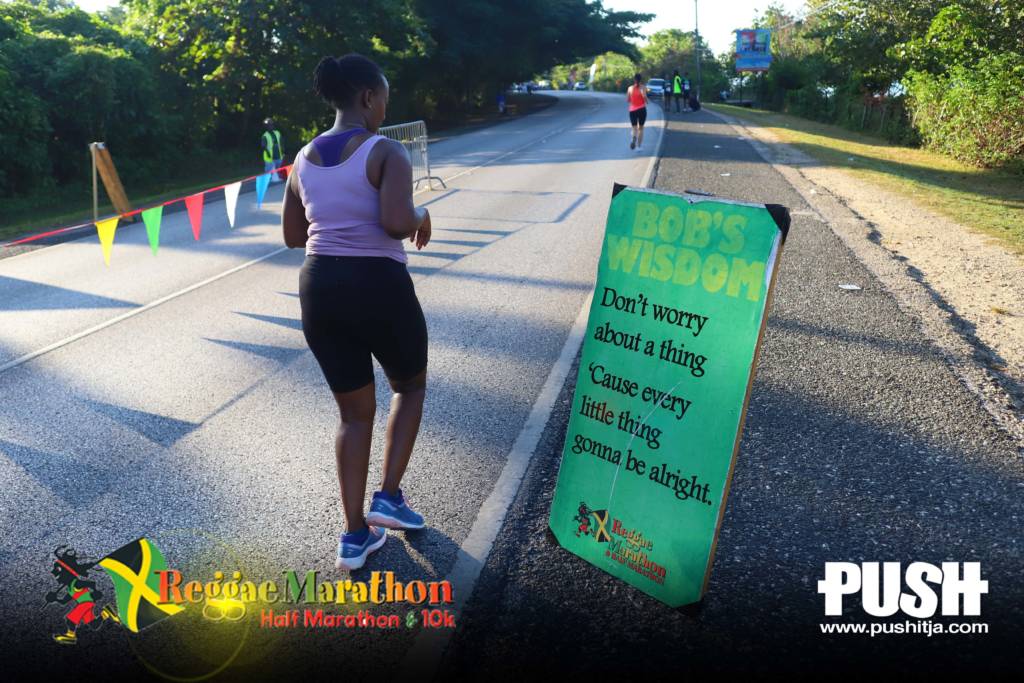 As you run down the road, the steel plan drum music fades and locals line the street with their car. Each car has a large set of speakers in which they play popular reggae music. Most play Bob Marley or Peter Tosh, but others play some more contemporary reggae music such as Chronixx or Koffee. You don't run very far without hearing the music.
The last mile of the Reggae Marathon is known as the Bob Marley Mile. With a mile to go, you see signs with inspirational Bob Marley lyrics as you make your way to the finish line. And at the finish line, you are once again greeted by a DJ playing fun and electric reggae music.