Jamaica's own Reggae Marathoner, Winthrope Wellington returned to Japan earlier this year for his second  appearance in the Tottori Marathon.  And in vastly different conditions, had a very good race result!
Jamaica's Reggae Marathon and Japan's Tottori Marathon have been in partnership the past couple of years with a runner exchange.  We are a global racing event with runners from over 30 countries participating in Reggae Marathon each year.  And we hear from a lot of you about your running exploits in various home racing events.  Let's hear about Winthrope's experience in Japan.  This is the translated article that appeared in the local Tottori media:
"Grateful for the Warm Support"
Challenger from Jamaica Completes the Marathon
Winthrope Wellington (35 years of age) came from Westmoreland Parish in Jamaica which tied a sister region agreement with Tottori Prefecture to participate in the Tottori Marathon for the second year in a row. He completed the marathon smiling despite running in cool conditions different to those of his hometown. 
The Tottori prefectural government invited Mr. Wellington to participate in the Tottori Marathon as part of a marathon exchange promotion after his fourth place finish in the Reggae Marathon that took place last December in Jamaica. This is the third time a Jamaican runner has participated in the Tottori Marathon on this program.
The highest temperature recorded for the day was 13.5 degrees Celsius. It proved to be a chilly day which shouldn't even be compared to Jamaica which enjoys an annual average temperature of around 30 degrees Celsius; however, Mr. Wellington showed his adaptability saying that he felt "the cool weather and rain were invigorating to the point that running in today's climate here in Tottori was ideal". He also expressed his appreciation for the encouragement and cheering provided by spectators along the route. This year's marathon saw participation from 30 runners coming from seven different countries creating an international aspect that helped to stoke up excitement.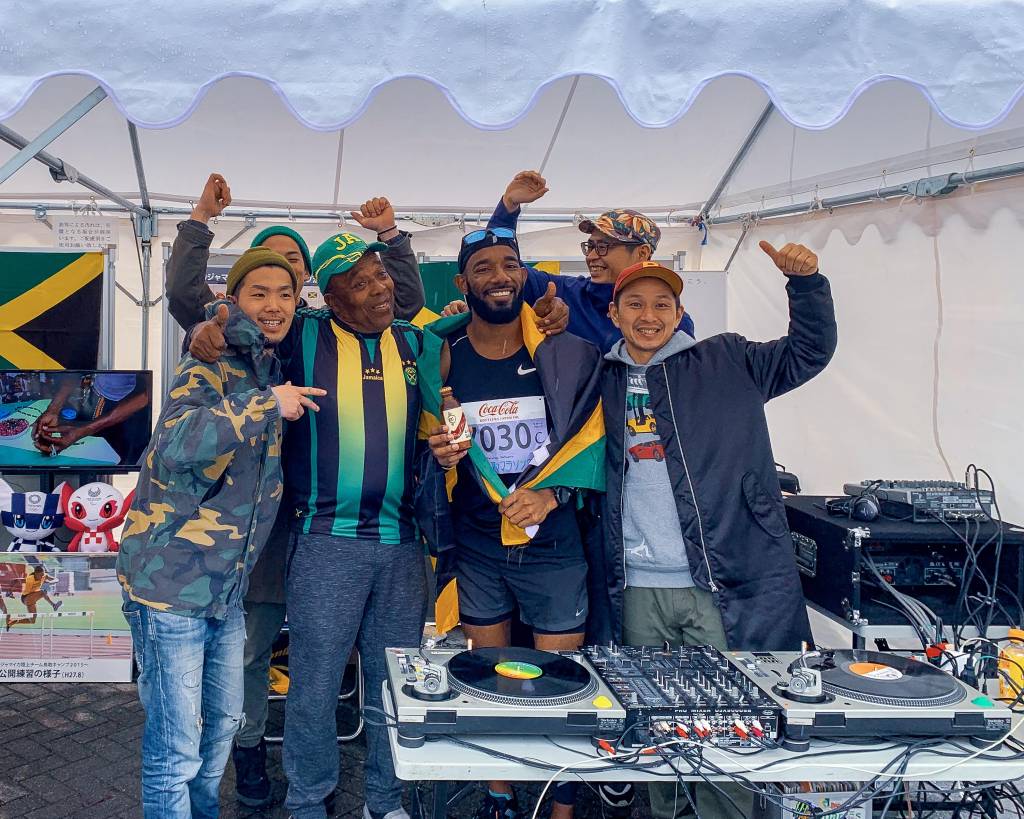 Congratulations Winthrope!  Jamaica and Reggae Marathon very well represented in Jamaica once again!
Until next time…
Reggae Marathon RunninGuy