When you run the Reggae Marathon, you need to be prepared for the hot weather. While the race does start in the dark, once the race starts, the sun will come up and you will feel the heat from head to toe. It would be smart to run this race wearing a hat or a visor because once the sun is up, it will get in your eyes. The bill of the hat will also provide some shade too. At the very least, if you are not wearing a hat or visor, sunglasses are highly recommended.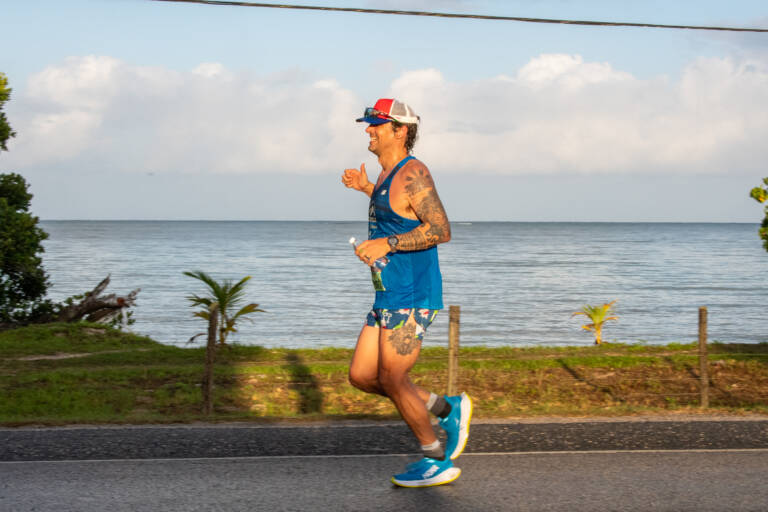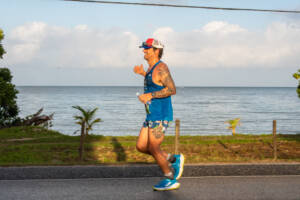 For clothing, it's recommended to wear lightweight light-colored clothing. It's important to wear clothing that is wicking too. It's inevitable that you will sweat during the race because even if you run the 10k fast, it will be hot.
When you finish the race, take advantage of the misting tents, the ice baths and the ocean when you finish. That's the best way to cool off!